First Dance
Weddings • Anniversaries • Birthdays • Special Events • Dinner Dances




Why not learn to dance for that special occasion. It may be a wedding, or a Father and Daughter dance. Whatever the occasion learning to dance will add that special wow factor to the day.
First decide your piece of music that you would like to dance to; then book a lesson and have your number specially choreographed for you by a qualified teacher. Give yourself plenty of time to gain the maximum experience.
For more information and a free consultation please contact Miss Roberts
0151 733 5761.


Testimonials


Jackie and Phil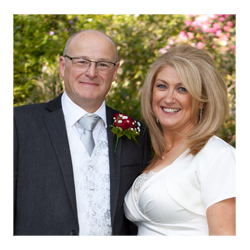 "As beginners we approached Margaret at Vernon Johnson on recommendation for help in constructing a wedding dance. We arrived at our private lesson armed with the music and hope!!   Margaret listened to the tempo and choreographed a basic routine for us to try. Between us, and with Margaret's guidance we added and tweaked the routine to suit our own personal abilities.   We always felt comfortable discussing the dance and making changes, Margaret encouraged us all the way and gave us confidence to perform on the day, she even attended our wedding!! As Margaret was recommended to us, so we would highly recommend her and Vernon Johnson school overall."