About Us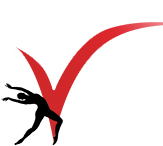 The Vernon Johnson School Of Dance was founded in 1918 and is one of the longest running dance schools in Liverpool. The school was originally owned by Madame Vernon Johnson and was called Madame Vernon Johnson's Academy of Singing and Dancing; offering classes in dance, singing, elocution, and classes for business girls who wished to improve their poise, make-up, general deportment and speech. Madame Vernon Johnson had two daughters Olga and Grace who followed in her footsteps and performed in all her shows. Miss Grace Johnson at the age of 11 was described as Liverpool's Long Boot Dancer, performing in boots 24 inches long. In 1951 Miss Grace Johnson went on to produce a show called Rainbow Land which involved over 100 Merseyside children at the Tower ballroom, New Brighton. After Grace's sister Olga had passed away, Grace ran the school by herself. The school was now called Vernon Johnson school of Dance and Drama. Grace or 'The Boss' as she was known remained the owner until her sad passing in 1992. The school was willed to Miss Margaret Roberts and Miss Cheryl Duffy who then became the principles.

Margaret Anne Roberts: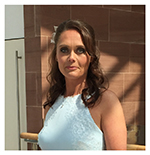 Started at the school when she was 8 years old. She joined the Saturday afternoon Ballroom and Latin American class. Then later on attended the Disco classes on a Friday evening. Margaret who was mentored by Miss Grace Johnson 'The Boss' achieved all her exams and medal test with the Allied Dancing Association (ADA)and the Imperial Society of Teachers of Dance (ISTD). Once leaving school qualified as a Nursery Nurse and is now the principle of The Montessori Kindergarten attached to the school. Then in 1990 Margaret completed her Teachers exams In Ballroom, Latin American and Disco freestyle for both the ADA and ISTD. Over the past several years, as well as appearing in Grange Hill and choreographing for top Television shows such as HollyOaks, Margaret has written and produced several shows for the children attending the school. The show "Lets go round again" is that latest achievement that she has written and produced. This production took place in the Capstone Theatre, Liverpool on March 21st 2015, with a cast of over 80 pupils. Margaret has now opened a small private gym at the school for personal training after gaining the following qualifications; Level 2 Certificate in Gym instruction Level 3 Certificate in Advanced personal training Certificate in Nutrition Advice for physical activity Accredited Active IQ and QCA (Qualifications curriculum Authority) She has also gained qualifications in Zumba 1, Zumba 2, Zumba toning and Zumbatomics. Vipr instructor, Underground training instructor and Total padwork instructor.

Nicola Beswick: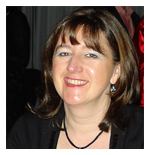 I started at Vernon Johnson School of dance and Drama when I was 7years old, on a Saturday afternoon ballroom and Latin classes. I was trained by Miss Grace Johnson. Examinations taken through the Allied Dancing Association and the Imperial society of Teaching of Dance. I have also gained my teachers exams on the ballroom and disco free style through the A.D.A Upon leaving school I went onto college and university to study in the textile industry where I am currently working today. I still carried on with my teaching and during the past years I have also made many costumes for the productions the school has put on.
Should you wish to use The Vernon Johnson School for any choreography needs,
please contact us on 0151 733 5761 and we will be happy to supply a quote